Step 1 – Log via 'Forgot Password' #
Don't worry if you forget your password or need to reset it. You can do so with ease from both the Web and Mobile sites simply from the log on page. Under the gold LOGIN button you will see 'Forgot Password? Click Here to reset' as shown in the screenshot below: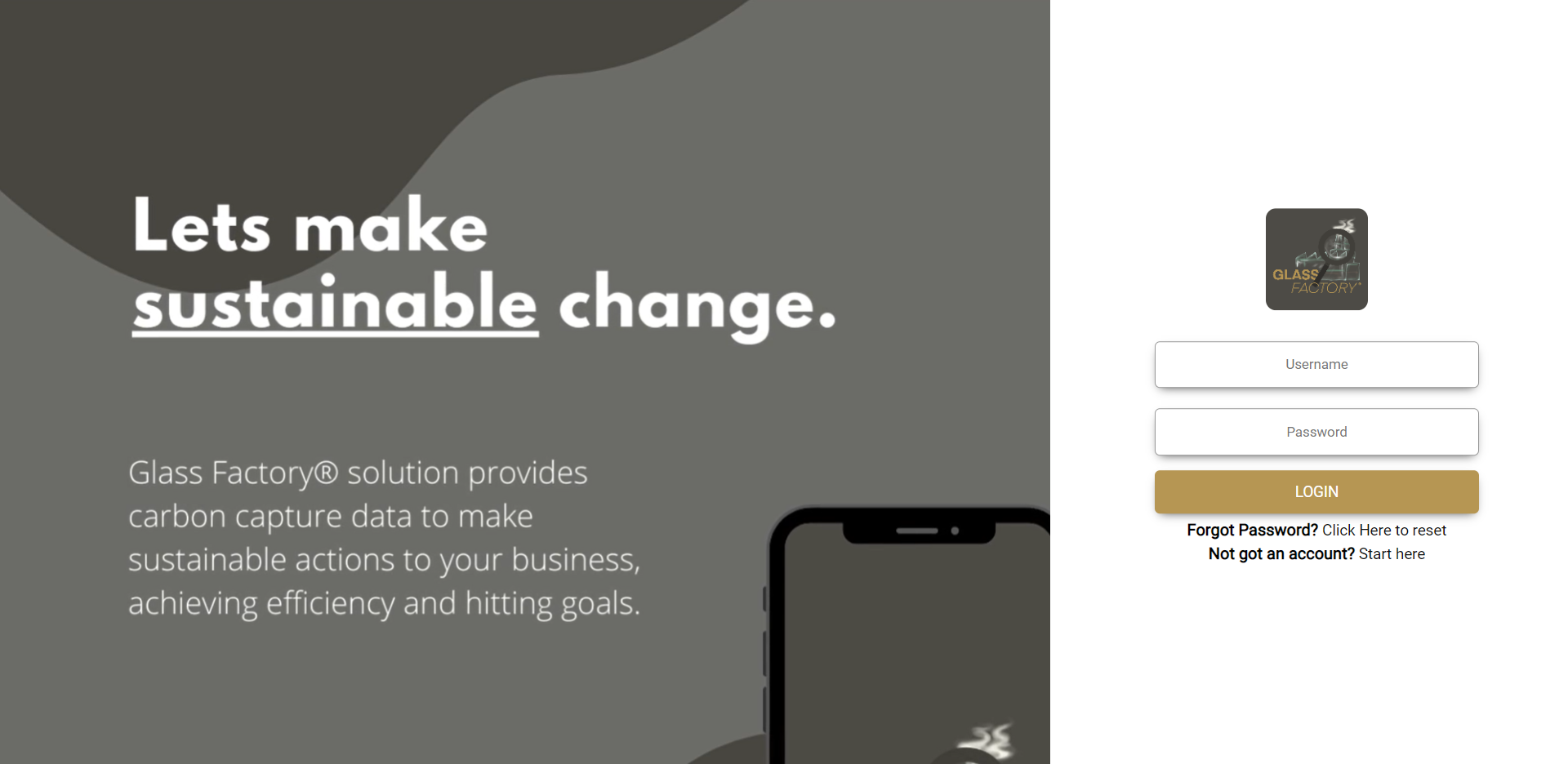 Clicking on the text will take you to the next screen as shown below, where you should enter your system Username and click the gold RESET button. Don't remember your system Username? Your line manager can provide you with this.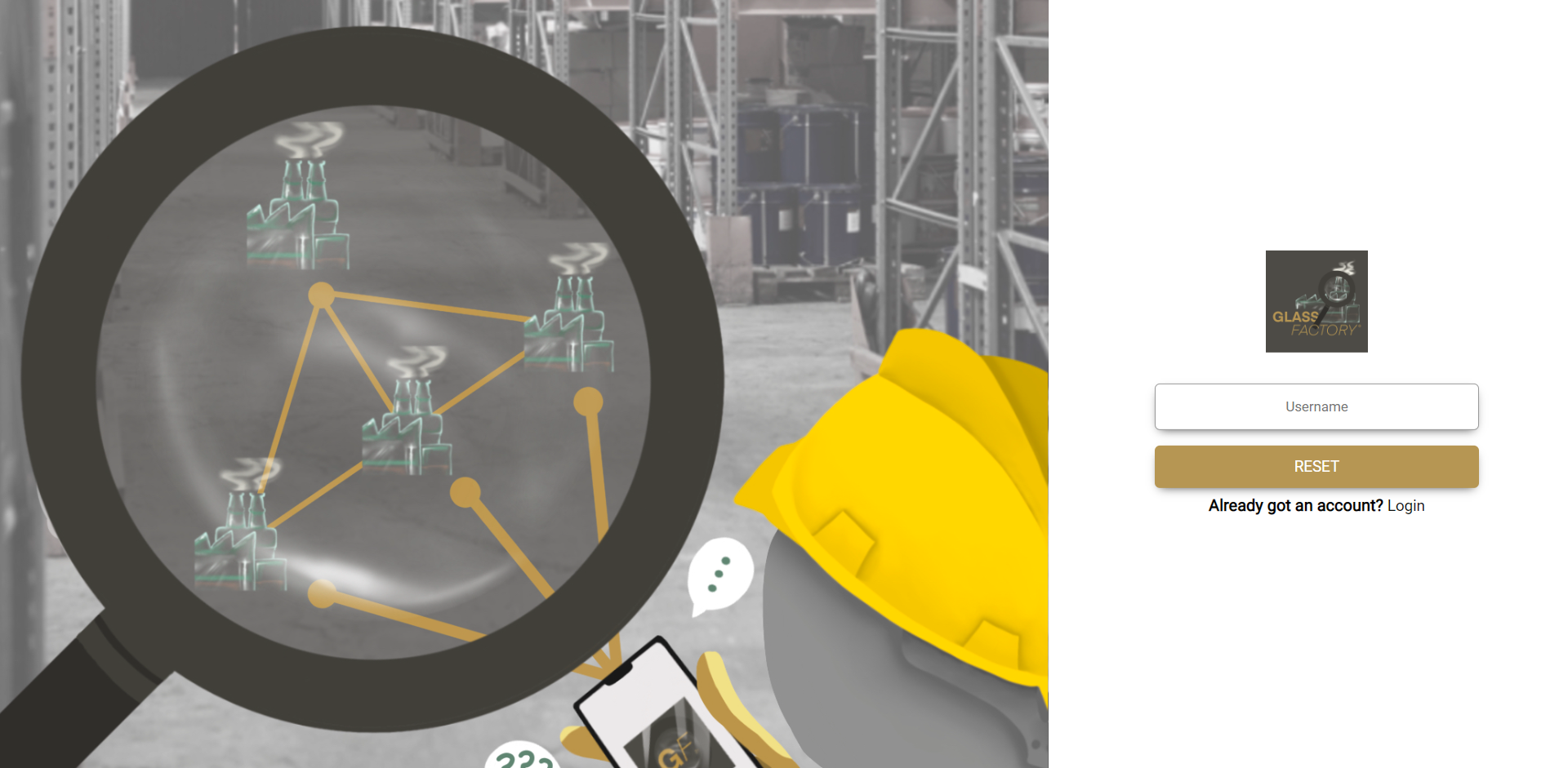 You will receive a system message to confirm that a Password reset email has been sent to the email address associated with a valid Username entered, example shown below. Please Note: an email will only be sent to a valid Username provided.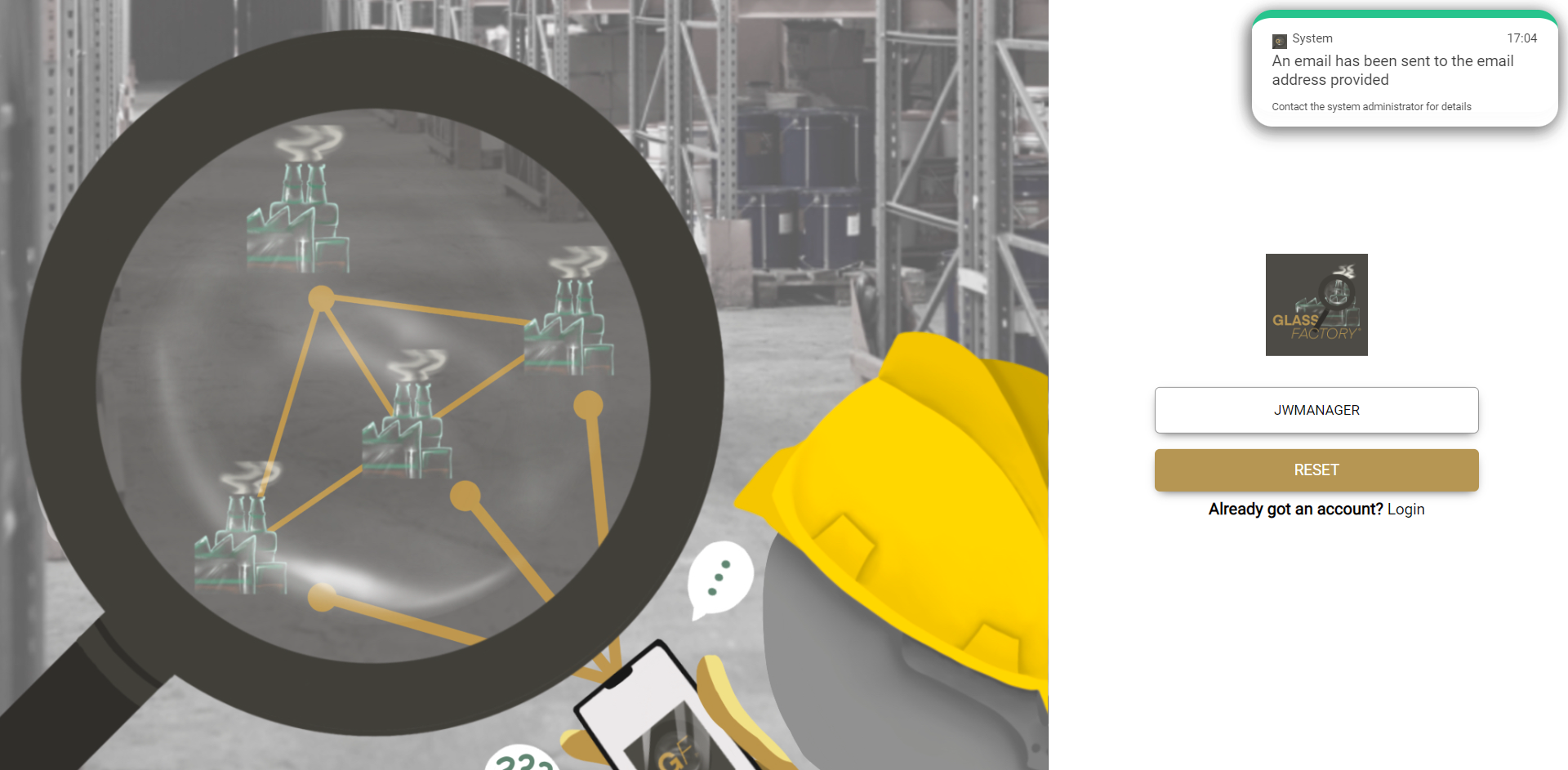 Step 2 – Reset your Password via emailed Link #
Next you will receive an email from Glass Factory® <noreply@myglassfactory.com> with email Subject 'Glass Factory® Password Reset'. Please check your Junk box if you do not receive an email within 5 minutes. The email will look like the below screenshot. Click on the black 'Reset Password' button as shown below: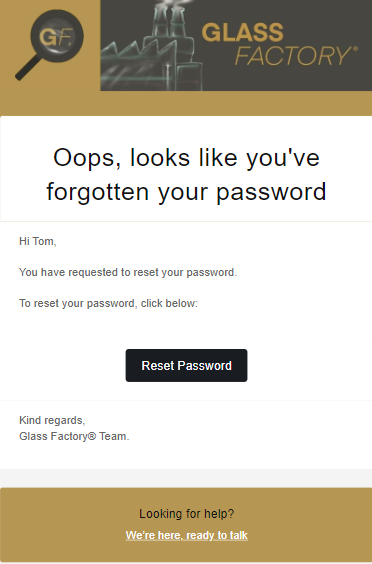 This will take you to the Password Reset screen as shown below, where you can follow the instructions to create a new memorable and secure Password that must contain at least 8 characters and 1 number: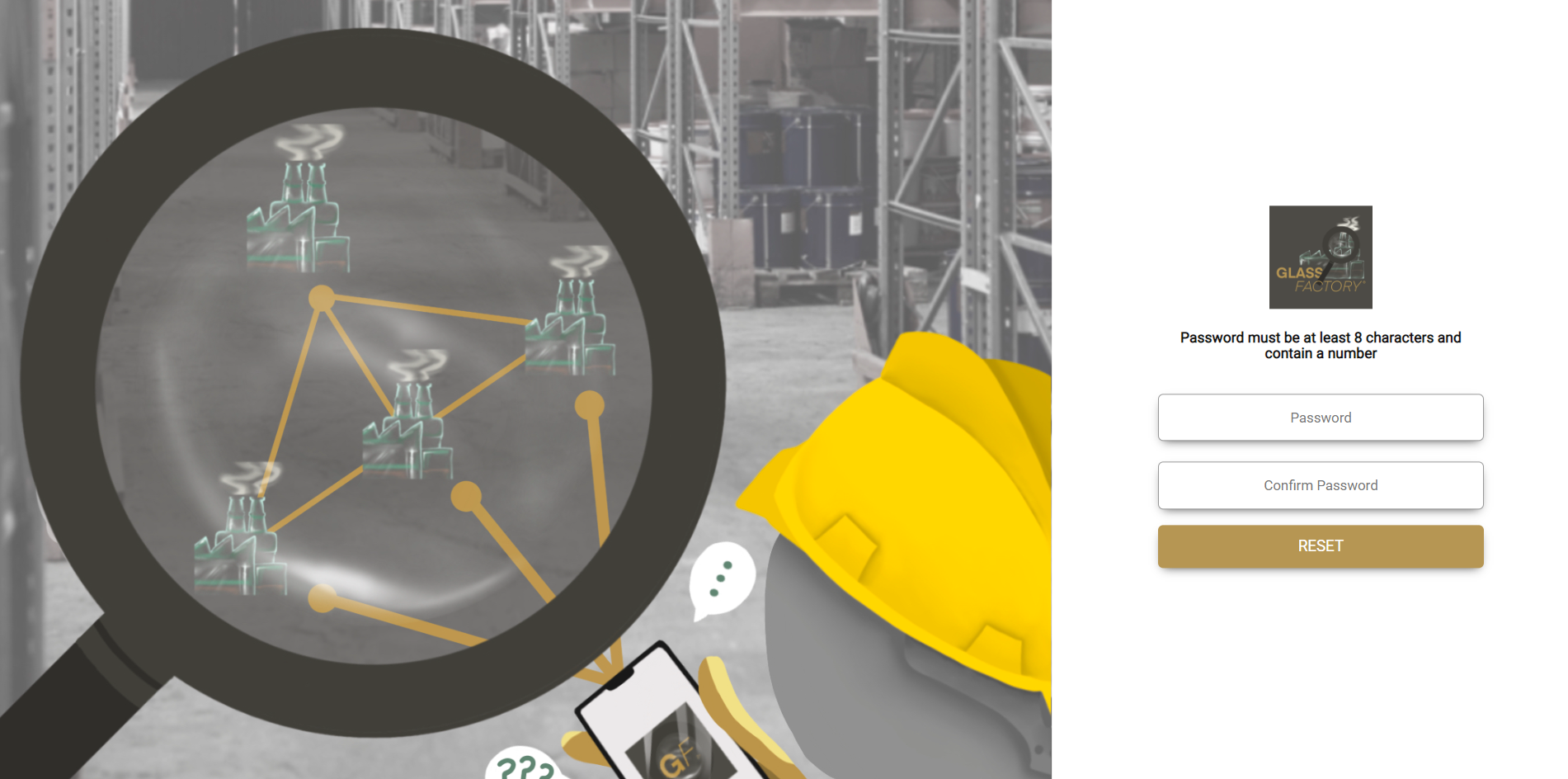 Finally, once you have successfully created your new Password you will be able to enter the system either via the Web or Mobile and continue your Glass Factory® journey.
We hope you found this Help Guide simple and easy to follow !
Kind Regards,
Glass Factory® Team.